Metro Unveils New Enforcement Procedure For Illegal Fireworks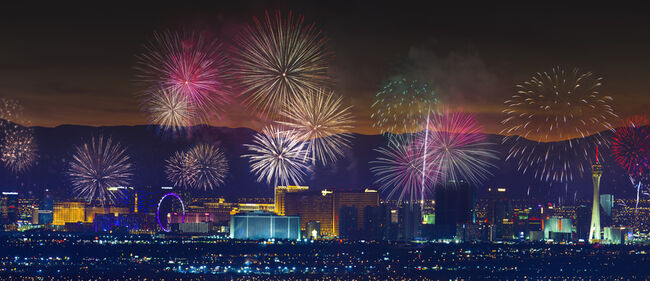 Las Vegas Metro has been given the authority to issue civil citations and confiscate any illegal fireworks. The first citation can garner up to $250 with each additional costing $500 per. Failure to pay citations will result in your debt being sent to a collection agency.
People who want to report the use of illegals fireworks can continue to use ispyfireworks.com. Please do not call 911 or 311 to report illegal fireworks.
Fireworks Safety Tips provided by Las Vegas Fire & Rescue
1. Fireworks should be used on a flat, firm surface, such as the ground or a driveway. Fireworks are illegal on the street and sidewalk.
2. Stay away from bushes, grasses and trees, or anything else that might catch fire. Stay away from vehicles.
3. Have a bucket of water and/or garden hose available for use in case of fire.
4. There should be a responsible adult present when fireworks are being used.
5. After the firework has been used, it should be picked up with a shovel and dropped into a bucket of water and let soak for several hours before being discarded in the trash.
6."Duds" (fireworks that did not go off after being lit) should be picked up with a shovel and dropped into a bucket of water. You should NOT try to relight them.
7. If a fire does start because of fireworks, don't panic. Using the garden hose or bucket of water, either put the fire out or prevent it from getting larger. Someone should call 9-1-1.
8. Fireworks should NEVER be used in a building.
9.ANY type of firework is illegal at 12:01 a.m. July 5, which includes Safe-N-Sane fireworks.
10. Fireworks are illegal at all times on streets, in any parks, on city property or on school district property.
11. Fireworks are NOT permitted on federal property, which includes all parks and recreational areas including Lake Mead, Mount Charleston, Spring Mountains and Red Rock. There is an extreme danger of fire in the parklands and people caught using fireworks can face an extremely stiff penalty.