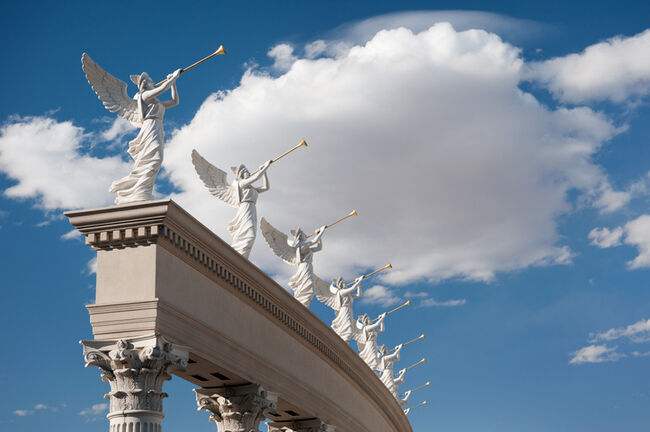 With the collapse of Thomas Cook Airlines last week a UK couple was left stranded with no way of getting to Vegas to get married.
Sharon and her fiancé Andrew Aitchison thought their dream wedding at Caesars Palace was all but over.
That's when Caesars stepped in and saved the day.
assure them that everything would be taken care of.The President of Caesars personally picked up the phone and called them to let them know that everything would be taken care of.
Caesars partnered with Delta to fly their entire 19-person wedding party out to Las Vegas. They were given the full Vegas VIP treatment.
The bride and groom flew first class, they were picked up in limousines, upgraded to penthouse suites, and when they arrived, they were greeted by staff and someone dressed as Caesar.
Caesars Palace didn't stop there. They surprised the couple with a special performance by Rod Stewart himself.
This couple says this wedding was more than they could've asked for. Rod Stewart even surprised the whole wedding with tickets to his show on Friday night.

Sunny 106.5 Morning Show
Want to know more about the Sunny 106.5 Morning Show? Get the official bio, social pages & articles!
Read more