TRAILS Making Rec Activities Possible For Those With Physical Disabilities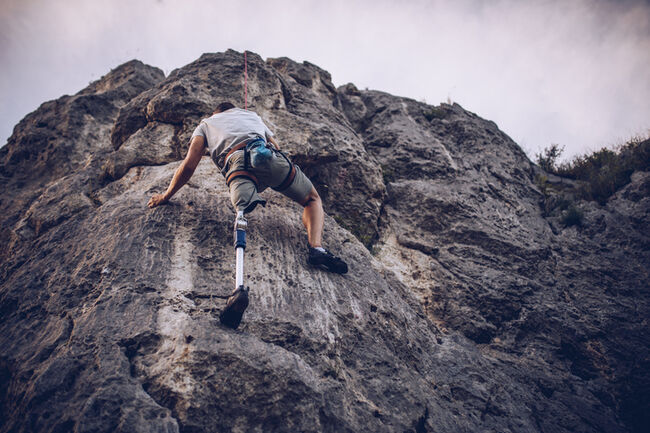 Las Vegas TRAILS (Therapeutic Recreation And Independent Living Skills) is about incorporating inclusion for the disability community in southern Nevada through adaptive recreation/sports and social networking. Anyone over age 18 with any disability and their families/buddies are welcome to join. They are looking forward to planning some fun activities like hiking, handcycling, swimming, adaptive climbing, skiing, paragliding, fitness/weight training, or even just hanging out for dinner or movies.
Ashlee Kalina was 2 years old when she suffered a spinal chord injury. Despite the injury however, Kalina managed to keep hiking and camping a regular part of her life. Now, 37 years after her life changing injury, she has started an adaptive recreation group for those with similar disabilities who remain hopeful for some adventure in their lives.
"I noticed there's still limitations on what people with disabilities have access to," Kalina says. "There's opportunities for wheelchair basketball or wheelchair rugby, but in terms of outdoor recreation like adaptive rock-climbing sports or hand cycling, or even accessible equipment at gyms, it's really limited."
TRAILS connects people for activity-focused groups and unites those with similar interests. Her thought was, "Let's get connected with the community and figure out what their interests are," Kalina says.
If you would like to join TRAILS click here!

Sunny 106.5 Morning Show
Want to know more about the Sunny 106.5 Morning Show? Get the official bio, social pages & articles!
Read more