Celebrity Chef Robert Irvine to Host Surviving Military Families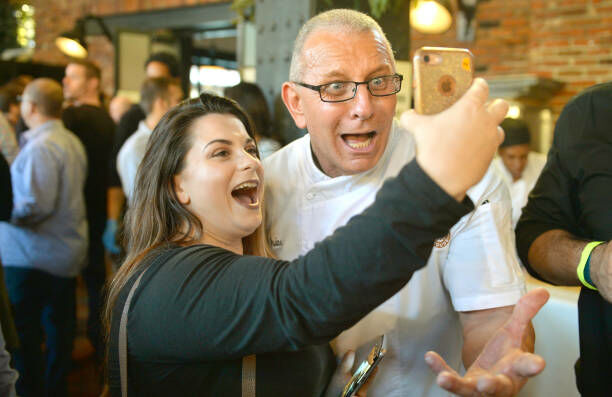 The Tragedy Assistance Program for Survivors (TAPS) will bring surviving military families together in Las Vegas from July 18–21, 2019 for a TAPS Survivor Experience, made possible by a grant from The Robert Irvine Foundation. The Robert Irvine Foundation supports military charities and other organizations that work directly with service members, veterans and their families. In Las Vegas, surviving military families with TAPS will spend time with Chef Irvine, an avid supporter of the men and women who defend our nation's freedom and the families who serve alongside them.
The four-day event will bring together families from across the country who have lost loved ones in military service or as a result of military service. The families will share rich and meaningful moments in Las Vegas while cooking with Chef Irvine and connecting with each other to honor and remember their fallen heroes.  
Tropicana Las Vegas will host the families and welcome them to "Legends in Concert," the longest-running show in Las Vegas. During the trip, the families will also visit the site of the hit History Channel television show, "Pawn Stars," and attend a special presentation at the Nevada State Veterans Memorial. A highlight of the trip will be preparing dishes and cooking with Chef Irvine, followed by a TAPS Family Dinner hosted at Robert Irvine's Public House. 
"TAPS Survivor Experiences bring together military survivors who share similar losses to further build a sense of community," said Bonnie Carroll, TAPS President and Founder and 2015 Presidential Medal of Freedom recipient. "Each TAPS Survivor Experience includes time for conversation, reflection and special opportunities to celebrate the life and service of our fallen heroes. We are incredibly grateful to Chef Irvine and The Robert Irvine Foundation for bringing surviving military families together in Las Vegas for this life-changing experience."
"We are honored to partner with TAPS and welcome the families of our fallen heroes to Las Vegas," said Robert Irvine. "The Robert Irvine Foundation is dedicated to supporting military members and their families however possible. Military families suffer so much pain and heartbreak, and this weekend is all about doing anything we can to alleviate that pain – even if for a moment. We've curated a weekend filled with special experiences in hopes of bringing moments of joy to families while celebrating the lives of our fallen military."

Sunny 106.5 Morning Show
Want to know more about the Sunny 106.5 Morning Show? Get the official bio, social pages & articles!
Read more