Rebel TEACH Program Aiming To Fill Teacher Vacancies Through Out Nevada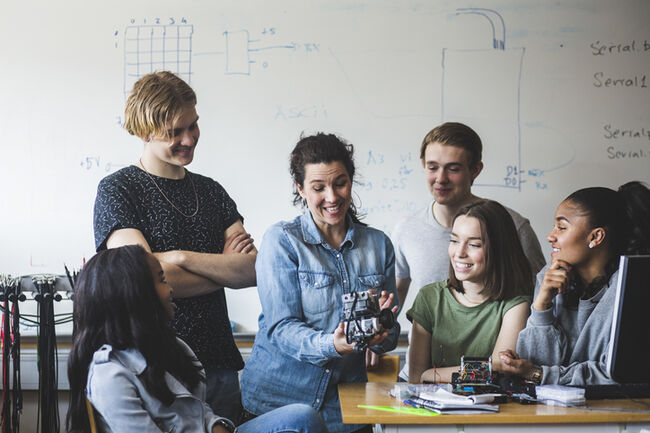 There are currently more than 1,000 teacher vacancies throughout the state of Nevada and over 700 in just Clark County alone. The Clark County School District along with the Nevada System For Higher Education are looking to fill those positions and prevent even more vacancies by launching the Rebel TEACH Program. The program uses existing syllabi to introduce high school juniors and seniors to four courses: diversity in education, introduction to elementary and secondary education, technology and introduction to special education. As CCSD works to expand the dual credit programs to better prepare high school students for a college or a career, the teacher training program is among those looking to expand. "How do we expand our teacher academy, so we can start developing and creating, building teachers in our own high schools that want to go into education," Superintendent Jesus Jara said. The program gives hope that CCSD, UNLV and the Nevada System of Higher Education can work together to fill the teacher pipeline for years to come. For students interested, the college credits earned in high school are transferable to any college under the NSHE umbrella.

Sunny 106.5 Morning Show
Want to know more about the Sunny 106.5 Morning Show? Get the official bio, social pages & articles!
Read more