She Said She Didn't Want A Valentine's Day Gift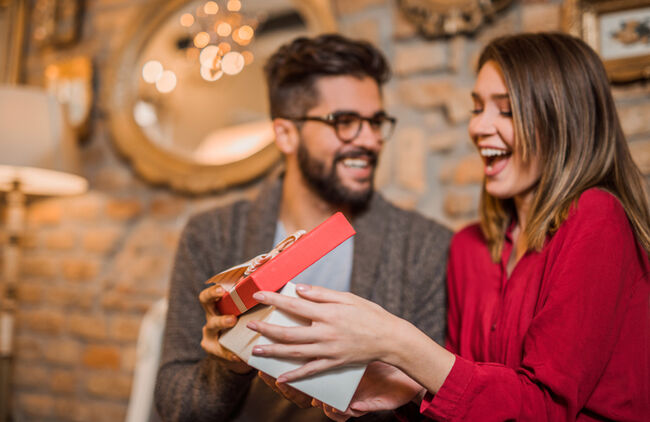 If your lady gave you the "i don't want anything for valentines day" spiel, we here at Sunny 106.5 hope that you did not fall into that trap. If you were "woke", as the kids like to say these days, then you definitely saw through her deception and had flashbacks to shopping outings where she pointed out things she liked and hustled over there to pick something up. You guys are safe and deserve a round of applause from us here at the radio station!
Now if your one of those guys that completely bought into the "i don't want anything for valentines day" ruse then we are definitely sorry for you as you have no doubt found yourself in the dog house. All we can do is give you a pat on the back, wish you better luck next year, and leave you with some friendly advice:
If your in a new or fledgling relationship then the classics are your best friend. Stick to good old chocolates or flowers, it may be too much to get her a nice piece of jewelry if you've only been dating a few months. If you'd like to be a little more creative then lots of services offer things like chocolate strawberries or edible arrangements.
If you've been in a long and committed relationship then buddy you need to swing a little higher. Get creative and plan a hot air balloon ride or take a small road trip to a nice restaurant by the ocean. Do something to show that no matter how long you've been together you're love grows stronger every year.

Sunny 106.5 Morning Show
Want to know more about the Sunny 106.5 Morning Show? Get the official bio, social pages & articles!
Read more