Nevada Highway Patrolman Saves The Day... AGAIN!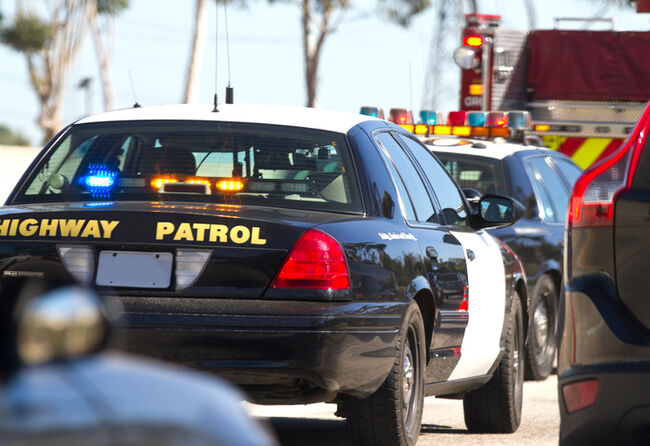 It was just 4 months ago when Nevada Highway Patrolman Joseph Dellabella stormed into a fiery apartment complex and rescued 6 people. If you thought he'd met the hero quota in his life you would be wrong! Dellabella was recently at Sunrise Hospital doing a follow up on a crash, once finished he went to his patrol car parked just outside the Emergency Room entrance when his heroism was called into action again. A truck pulled up and a man immediately began calling for help, it turns out the man's pregnant wife was in the passenger seat in the middle of labor. The husband was immediately dispatched to go inside the hospital for help while Dellabella remained alongside the woman, however medical help would have taken too long as the baby was already crowning. Before long the baby's head had emerged and not long after that Dellabella was holding a baby girl. Her umbilical chord had become wrapped around her neck during the birthing process so Dellabella immediately unwrapped it and began to breath life into the baby girl. Suffice it to say it worked and Dellabella is about to have a new God Daughter!

Sunny 106.5 Morning Show
Want to know more about the Sunny 106.5 Morning Show? Get the official bio, social pages & articles!
Read more