Vegas Babies' Path Runs Along Side Golden Knights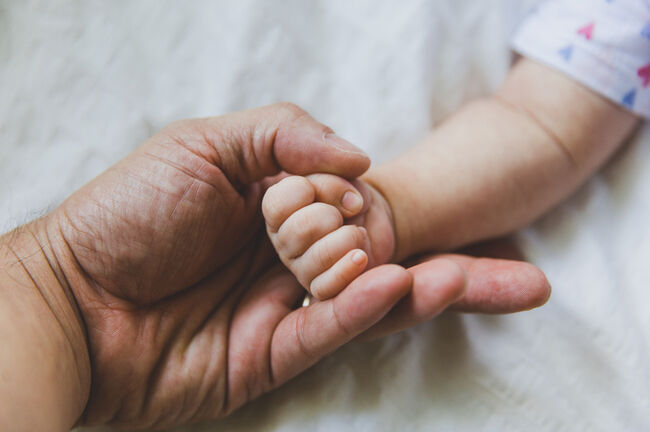 On October 1st 2017 Brad and Lauren Sugars were enjoying a lovely night of country music when shots started to spray across the venue. The couple got separated in the madness but otherwise came out of it unharmed yet two weeks later the couple would get news that would rock their world. They were pregnant and counting their blessing that they escaped the ordeal with not two intact lives but three. Not far from the musical event the Las Vegas Golden Knights were wrapping up their last preseason game against the San Jose Sharks, its easy to assume that no one in town had an iota of thought that the Knights were about to start a historic season. Fast forward to May 21st 2018 and the Sugars' have recently welcomed baby Riley into the world and are also fiercely rooting for the Golden Knights who have secured their 1st birth into the Stanley Cup in their first ever season. Both the Knights and Riley have had a "miracle" first year of life and now that Riley can attend the games in person, our Knights should be a shoe in for that Cup.

Sunny 106.5 Morning Show
Want to know more about the Sunny 106.5 Morning Show? Get the official bio, social pages & articles!
Read more