Is It "Crass" To Ask For Money As A Wedding Gift?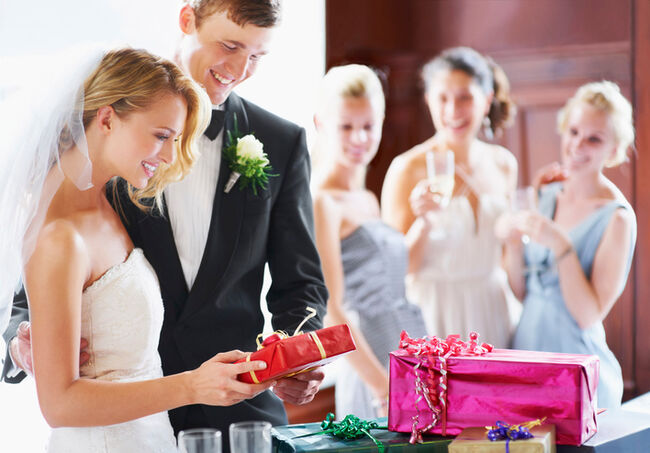 As times have changed and generation after generation have grown more different then the their previous counterparts it makes sense that the culture and traditions surrounding things like weddings change as well. Where previously weddings were run "by the book" with timed invitations and color coordinations, recent times have seen things like hilarious 1st dances to Sir Mix-A-Lot and wacky pictures of brides and grooms with their entourages. It makes sense that traditional wedding gifts are becoming out dated as well. One bride to be went to an online forum to discuss her idea of requesting her guests to forgo the traditional gifts of appliances and cooking utensils for some cold hard cash. The response was mostly negative with many calling her "crass" for even suggesting the notion and others saying that her putting the request on invitations would be plain rude. Many did come to her defense using their experiences as frequent wedding attendees to attest to the fact that the majority of guests now bring money anyway and that its a mark of the times. If you saw a request for cash in a wedding invitation would you think its rude?

Sunny 106.5 Morning Show
Want to know more about the Sunny 106.5 Morning Show? Get the official bio, social pages & articles!
Read more