YOUTUBER FAMILY SELLS LIFE-LIKE REPLICA DOLLS OF THEIR NEWBORN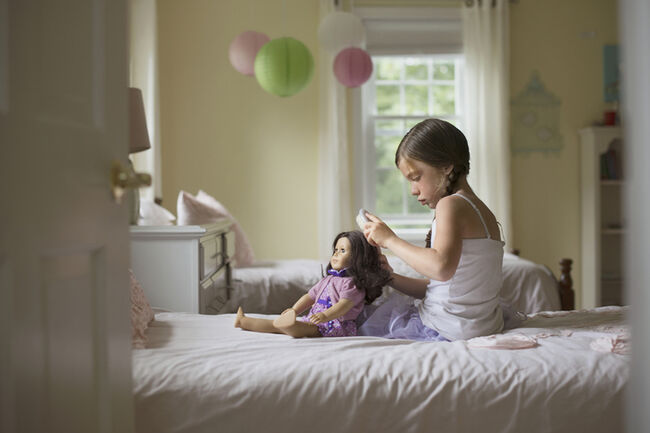 There's a market for incredibly realistic-looking dolls and the Internet is full of them, but a family on YouTube with 1.2-million subscribers is getting in on the trend.
The Ingham Family from the U.K. has collaborated with dollmaker Mary Shortle to release a very life-like doll version of their four-month old son, Jace.
The Inghams make daily vlogs about the lives of mom Sarah, dad Chris, 13-year-old Isabelle, nine-year-old Esme, and Isla, seven, along with newborn baby Jace.
The family recently shared that they were working with a dollmaker, Mary Shortle, who's known for her realisticlooking dolls.
The 250 dolls she created for them are supposed to look just like Jace at two weeks old and each one comes with a photo, a birth certificate signed by the family, diapers and outfits. And if you thought American Girl dolls were expensive, brace yourself - these sell for between $346 and $426 on the Mary Shortle website.
That may seem like a crazy amount of money to spend on a doll, but some folks are desperate to get their hands on one, while others find them a little odd. Comments say the realistic doll is "unbelievably weird," "creepy," and "irresponsible." And this one comment kind of sums it all up: "He's YOUR baby no one else's, why would you want someone to have a replica of your own child."

Marco
Want to know more about Marco? Get his official bio, social pages & articles!
Read more