Alexa Can Make A Chore Chart For You And The Family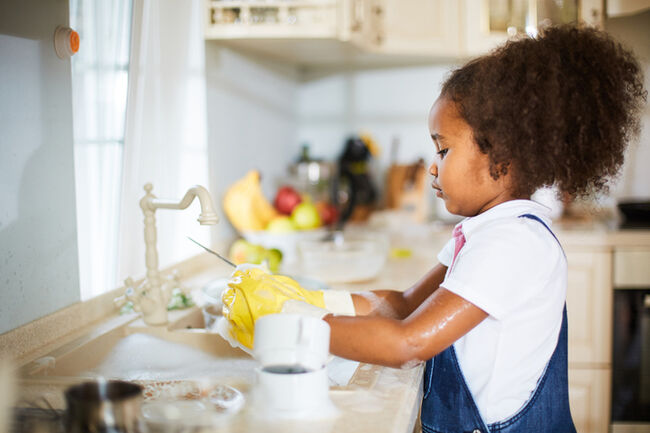 When it comes to family chores, kids can spend more time arguing and less time doing the actual work.
But now there's a quick-fix that could help: Just put Alexa in charge.
The virtual assistant from Amazon can now help you make a chore chart using Alexa Skill Blueprints, which gives you a template to customize.
You start by typing the members of your household, then assign them chores.
There's a list of jobs to pick from, or you can add your own, and you can assign the same chore to multiple people, so you're not limited.
Alexa can even remind a family member about that task at a specific day and time, on whichever device you choose.
Alexa can also read the chore list for a certain family member, "Maggie has two remaining chores: Put away the laundry and dust the banister. You can do it!"
You can also find out who's done the most work over a week by asking for the "chore score."
Making Alexa delegate the jobs takes it off your plate and means you can get rid of that clunky old chore board, which is a win in itself.

Marco
Want to know more about Marco? Get his official bio, social pages & articles!
Read more