Snake Massages Are A Thing, But Enjoy At Your Own Risk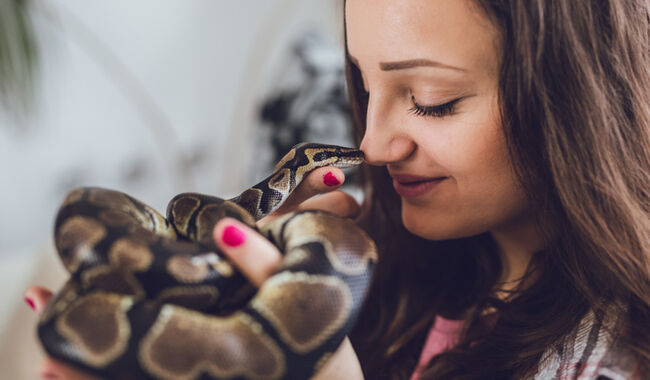 Looking for a powerful thrill? Want to get over your fear of snakes?
Although not exactly recommended, you can get a snake massage to try to accomplish both those goals.
When you enter the New York shop Dreaming Goddess, a woman named Serpentessa can help you with this unusual $300 service.
The massage lasts a minimum of 1 hour, 15 minutes and involves letting multiple boa constrictors slither across your body, reports CBS New York.
According to Serpentessa, the snakes "tone and stimulate the vagus nerve in our body and that releases endorphins and oxytocin," she told the network.
Yet the question of the day is still hanging in the air: is the massage even safe? The snake therapist herself admits she cannot control where the snakes go on a person's body. Serpentessa does say that her snakes have never hurt anyone. However, several "trained," captive snakes have been known to hurt people—even if just by accident.
The reality is that these snakes are powerful predators. Unless you're okay with the risks this kind of massage entails, maybe tourists in the Poughkeepsie, New York area would rather stick to the store's other offerings, like bohemian clothing and divine crystals, instead.

Marco
Want to know more about Marco? Get his official bio, social pages & articles!
Read more