Groom's Mom Sabotages Wedding Lying About Dress Code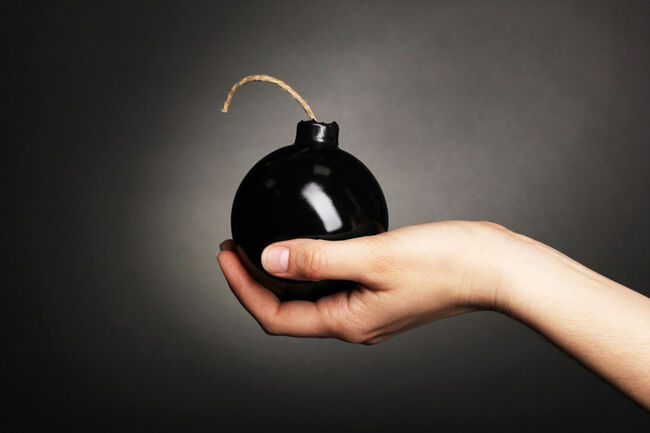 We've heard of mothers-in-law from hell but this one just may take the cake.
A person on Reddit recently shared how her aunt sabotaged her son's wedding by tricking guests into dressing casually in things like jorts, hoodies, and baseball caps. The Redditor explained that her aunt was upset the couple was getting married in a national park instead of a church or banquet hall, so she told members of her side of the family that the dress code for the affair was casual. Because of this many of the guests dressed in super casual attire, like daisy dukes and sandals, and the Redditor didn't realize anything was wrong until she got to the wedding and noticed the bride's family all dressed up. As you can imagine, the groom was left furious at his family's casual attire.
The Redditor feels he's "overreacting" because they aren't to blame about the info they got from his mother, plus the dress code wasn't specified on the invitation. But folks on the Internet aren't necessarily on the poster's side, with many questioning her definition of casual, and most insisting that shorts and hoodies are way too casual for even a casual affair. "Daisy dukes and a hoodie are not 'casual' in terms of wedding attire," one person noted. "Casual would have been nice slacks and a pretty top or jacket. Your attire was more like Saturday night at the stock car races."
Many questioned why the Redditor would automatically believe the aunt, especially since she had been complaining about the wedding for months, with a lot of people wondering why the poster didn't check with the bride or groom. Of course, many noted the real A-hole of the story is the groom's mother who sabotaged the wedding, with one person adding, "This is a story that has a villain, and it is the mother/aunt and she is a monster."
The Redditor later explained that the aunt described the wedding as a backyard barbecue, which could explains why she was so casual, but it turns out it wasn't a cookout it was a catered affair, which makes the aunt's deception even worse. But the Redditor isn't blameless, and shares that she hasn't apologized to the groom, and doesn't feel she has to, which many people blasted her for.

Marco
Want to know more about Marco? Get his official bio, social pages & articles!
Read more