Santa's North Pole Complex Worth An Estimated $765,000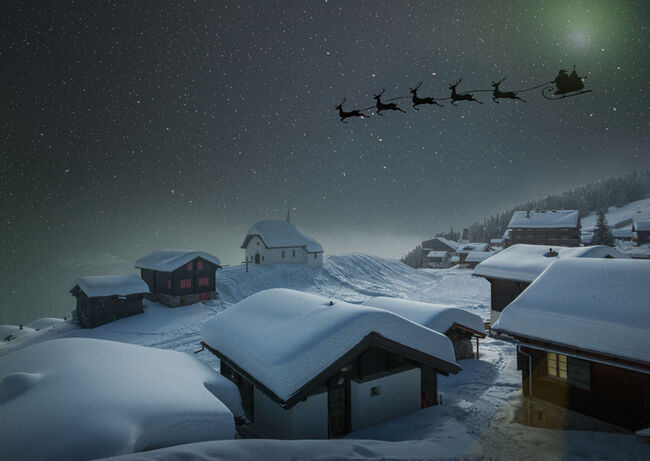 When you think of Santa's primary home up (cause you know he's got plenty of vacation homes) in the North Pole most people envision a nice cozy cabin, a large toy workshop, a village of elves, and some stables for his reindeer. A complex like that in California would be in the millions if not hundreds of millions of dollars. But because Mr. Claus lives as far north as you can get in one of the most remote locations on earth, Zillow has estimated his property value to be at about $765,000. Which is a lot of money but still a little underwhelming and surprising when considering that were talking about Santa's property. Mr. and Mrs. Claus listed their estate on Zillow in 2016 but i have a feeling they were a little less forthcoming when giving the details. For instance Santa's workshop has definitely got to be the most state of the art facility on the planet, probably underground, and definitely sprawling through way more square footage then he admits. Secondly while he only claims to be the owner of his personal cabin, we'll never know if his elves own their own homes or if Santa owns all the homes in his estate and rents it out to his elves free of charge. Lastly Santa runs the most established Reindeer stables and breeding centers in the world producing the only reindeer that can fly, which means he has to have a personal landing strip. So Zillow you really need to up that valuation before you end up on the naughty list!
If you want to see Santa's home on Zillow click here!

Marco
Want to know more about Marco? Get his official bio, social pages & articles!
Read more