How To Stretch A Dollar On Thanksgiving Dinner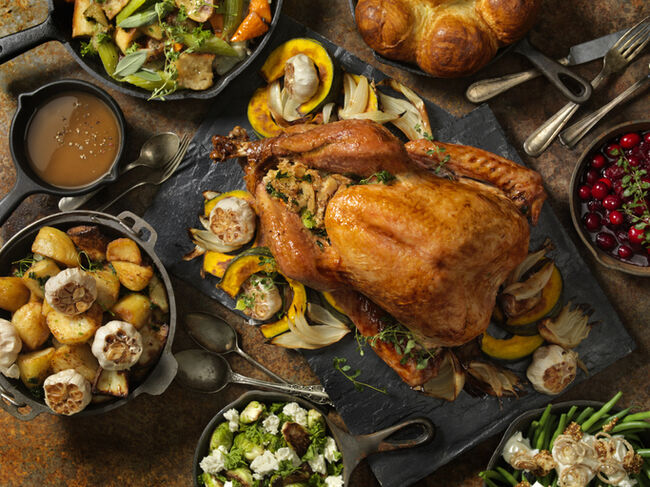 Remember last week when we said that the average cost of a Thanksgiving dinner this year should be about $48.90? Well if thats still a bit too pricey for you then heres some tips to save a little bit more!
1) Keep It Simple: Go for basic dishes, don't try to get fancy, you're wallet will definitely thank you after a trip to the grocery store!
2) It Doesn't Have To Be A Whole Turkey: Depending on how many people you have coming over make sure you get the right size turkey. Remember it doesn't have to be whole, a few legs and thighs could definitely feed 4 people.
3) Don't Plan For Leftover: Instead plan for how much everyone can eat in one sitting.
4) Don't Go At It Alone: Just because your hosting dinner doesn't mean you should cook everything. Have your guests each bring one dish.
5) Check Your Inventory Before Grocery Shopping: You don't want to be that person who has stockpiled 6 cans of cranberry sauce in the cupboard because you always just assumed you were out.
For the original article please click here!

Marco
Want to know more about Marco? Get his official bio, social pages & articles!
Read more