Pink Had The Perfect Response To An Ageist Twitter Troll: See Her Clapback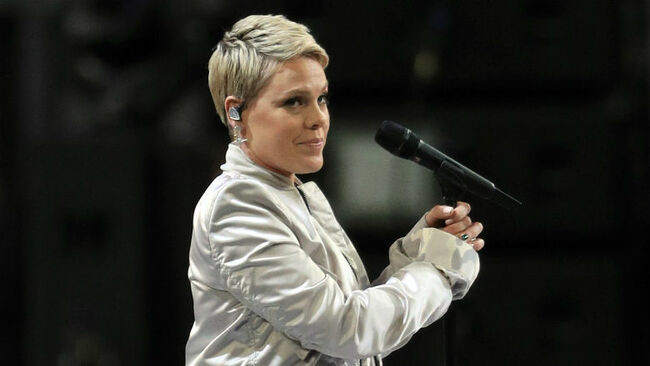 Pink stood her ground on Wednesday (May 16) when she hit back at a Twitter troll, who criticized the 38-year-old pop star for, well, aging, and, boy, was her clapback just perfect.
After footage spread of the singer pausing her show to let a 12-year-old fan sing "Perfect" a capella, one user decided to spew some hate, tweeting, "Wow Pink looks so old that should be named Purple instead." Thankfully, the superstar knew how to handle the criticism with thought and her response to the hater was just badass "You must be from LA," the singer told the user. "Well, there are a few people left in the world that choose to age naturally. And I've earned every f**king minute of my 38 years. How you lookin though? Cause I never heard of ya til you put my name in your mouth. I shall call you little purple troll."
Later on, Pink got candid about her thoughts on aging and even confessed that the process is nothing but a "blessing" to her. "That if your face has lines around your eyes and mouth it means you've laughed a lot. I pray I look older in 10 years, cause that will mean I'm alive," she continued. Scroll on below to read the responses in full.
You can catch Pink on the road with her "Beautiful Trauma Tour," which is scheduled for back-to-back dates in Oakland this weekend, followed by shows in Fresno and then Anaheim.